SANTA FE SOJOURN
•
Posted on September 25 2023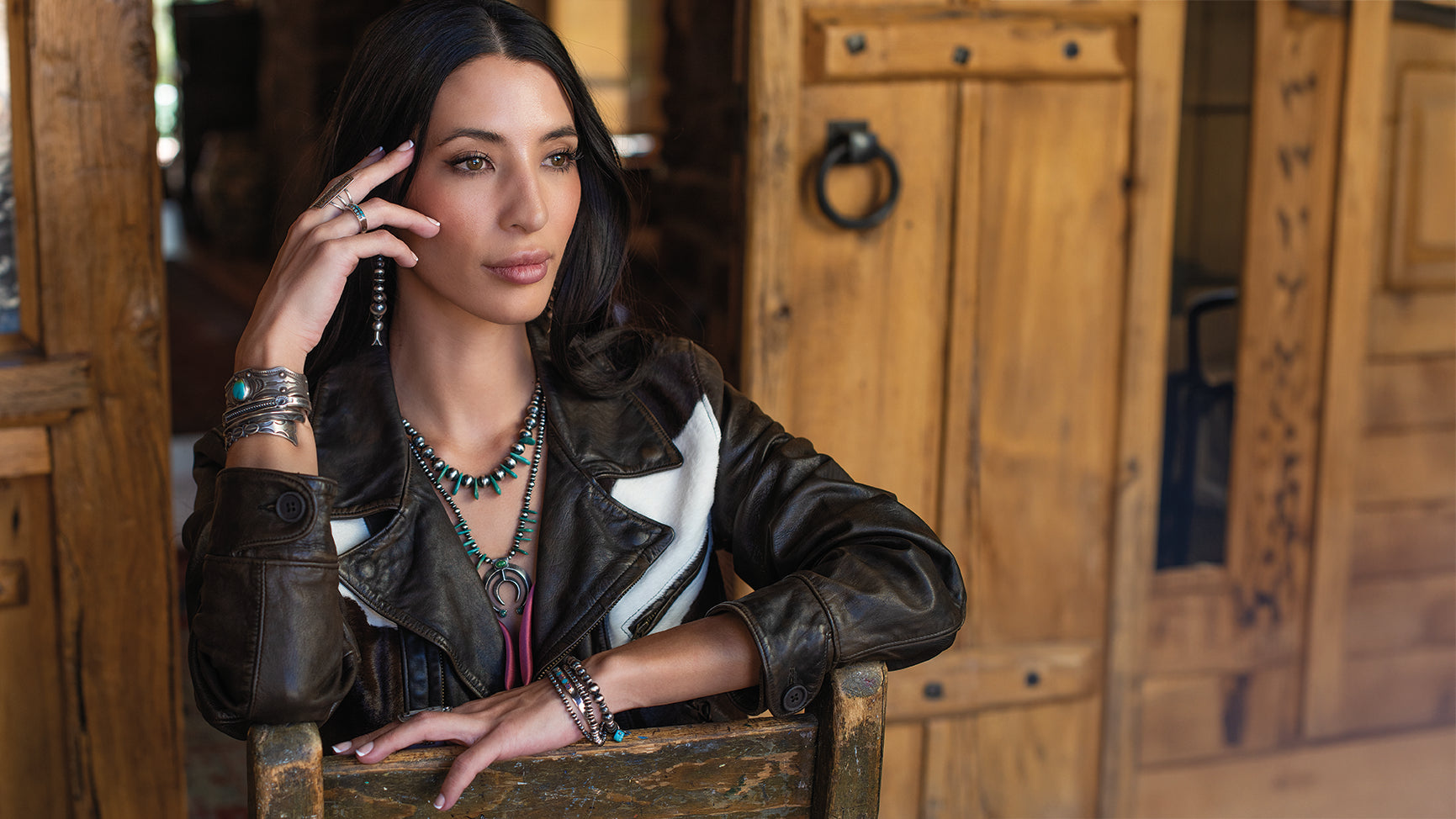 The COWGIRL Fashion crew paid a sojourn visit to Santa Fe, the quintessential center of artisanal southwest jewelry, for its November/December fashion shoot and teamed up with iconic Santa Fe jeweler, Peyote Bird Designs, for a three-day whirlwind of turquoise and silver, boots and hats.  The opportunity was two-fold. One, to capture ten pages of carefully mastered fashion creations for the pages of COWGIRL. The other was to curate a selection of jewelry pieces for the exclusive COWGIRL by Peyote Bird Heirloom Collection as show below.
Our model, Sachiko Leilani, was one we worked with before, ten years ago when she was a college student in Santa Fe. Sachi has evolved into the exotic beauty she is today and brought a family reunion feel to the project.
The COWGIRL by Peyote Bird Heirloom Collection is a carefully curated turquoise and silver jewelry collection designed for today's modern Cowgirl. The collection includes hand-made, one-of-a-kind earrings, bracelets, necklaces, pins, pendants, and slides made by indigenous artisans designed to enhance the fashion mindsets of women living a Western lifestyle. All collectible jewelry pieces have appeared on the pages of COWGIRL Magazine.